Browsing all articles from February, 2010
Here's a plugin I whipped up to help prevent the "An Unexpected HTTP Error occured during the API request" error message during some operations in the admin. I made this because I didn't want to hack the core files like in this example, or how they mention in the WP forum. So,  if you get this error message often, it's possible that the server you're on is just a little too slow to retrieve some info from the wordpress.org site or the wordpress site is bogged down and it times out. The default for wordpress is on HTTP requests seems to be 5 second, and usually it seems that it's not enough. So here's the plugin I made so you don't have to hack the core http.php file and increase the time out setting a little higher. Hope it helps your installation. It pretty obvious to setup, just install as any normal plugin and activate.
Download WordPress Plugin: dp HTTP Timeout Fix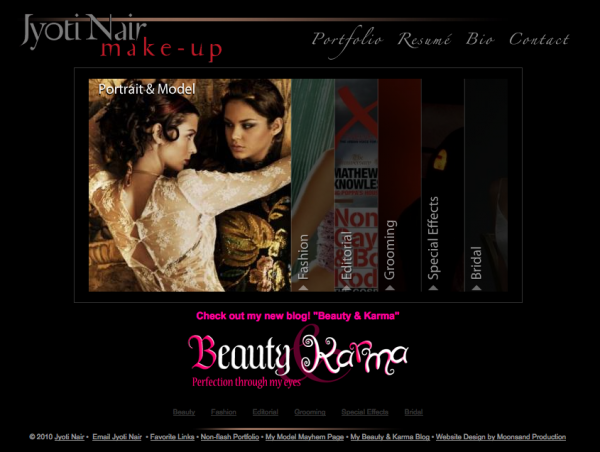 Jyoti Nair's Professional Makeup Artist official website with photo galleries and bio.
Services Provided:
Custom website design with flash menus, flash photo gallery, basic pages, SEO, and hosting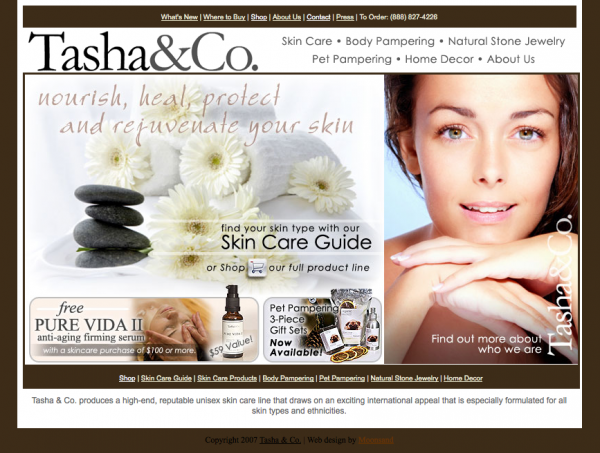 Tasha & Co. is a producer of Skincare products. We created the full website and an ecommerce system for visitors to order products.
Services Provided:
Product photography, custom website design, shopping cart system, intricate product pages, banner ad designs, SEO, and hosting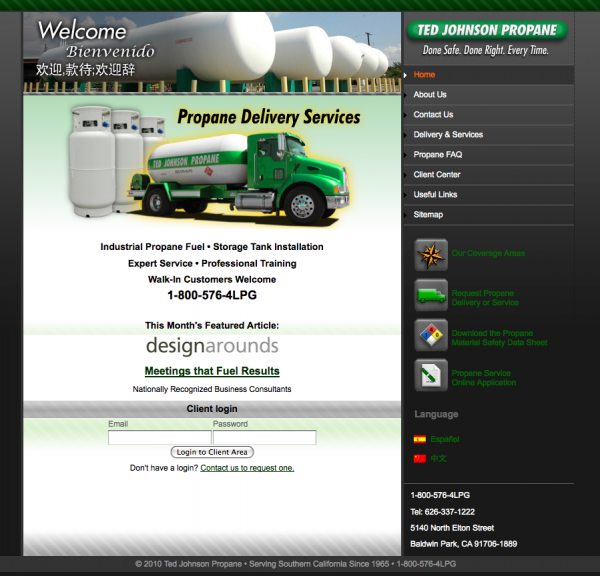 Website development project with client center login area and SEO.
Services Provided:
Custom website design with flash intro, flash photo gallery, 3 language CMS system, training videos, photography, secure client service area, custom backend administration area to add new clients, secure application forms, SEO, google maps
So wandering around on the net, I found out that a few days ago Google decided to launch the coolest free service ever! Well, at least for us techies: Google Public DNS. What do it mean? Well, basic if you've notice your internet at home is a bit slow on some site, and not others, your DNS from your ISP is probably the one of the reasons. I have At&t u-verse and I just change to Google's DNS and I notice a big difference on how fast the sites load. What does this mean for the common man (or woman): No redirection, blocking or filtering from your Internet Provider.
Read more about it here if you want, because it's too complicated to explain beyond this.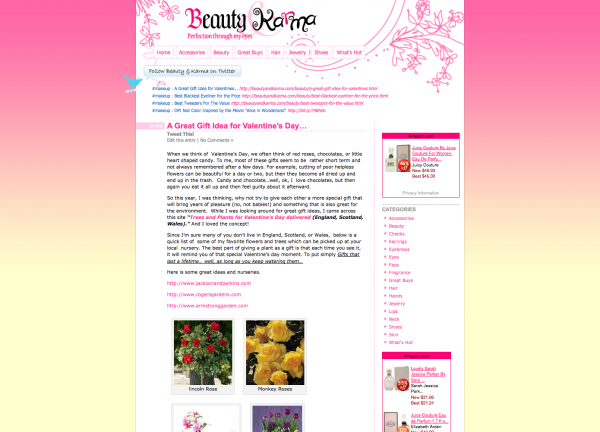 Website blog setup with SEO and Amazon.com product integration.
Services Provided:
Custom logo design, full featured blog installation with SEO, automatic Twitter updating and integration,  Amazon product integration.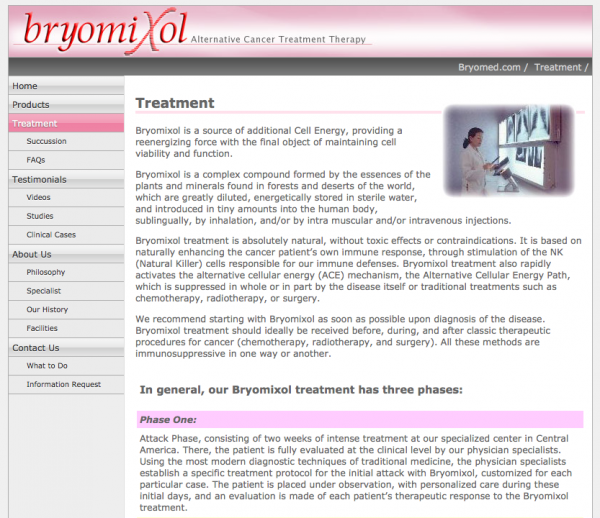 Bryomixol is a line of natural medical products. We developed an online presence with product details and FAQs for patients.
Services Provided:
Custom user-friendly website design, interactive FAQ & product pages, SEO and hosting