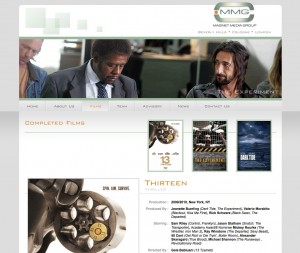 Magnet Media Group is a California-based media and entertainment finance and production company, with offices in Beverly Hills, Cologne and London. Site features include custom design, front page sliding movie stills, SEO pages and a staff profile gallery.
http://www.magnet-media-group.com
Services Provided:
Custom website theme with Front Page Slider, film production details, basic information pages, news section and SEO.